Here are three wonderful photographs of Victor from World War II. They were contributed by Lee Brilliant. Special thanks to Mr. Brilliant for these fantastic pictures!! These great photos belonged to Lee's father and he had this information on the pictures. - They were
taken on board the USS Adm. H.T. Mayo. Lee's father was sent to help with the invasion of Japan, but Japan surrendered before they arrived. They docked in Yokahama for a while, then went to Manila, Philippines. All the photos were taken in Japan in October, 1945 and Manila in November. So these photos were taken right around the end of the war either in the Pacific en route or between Japan and the Philippines.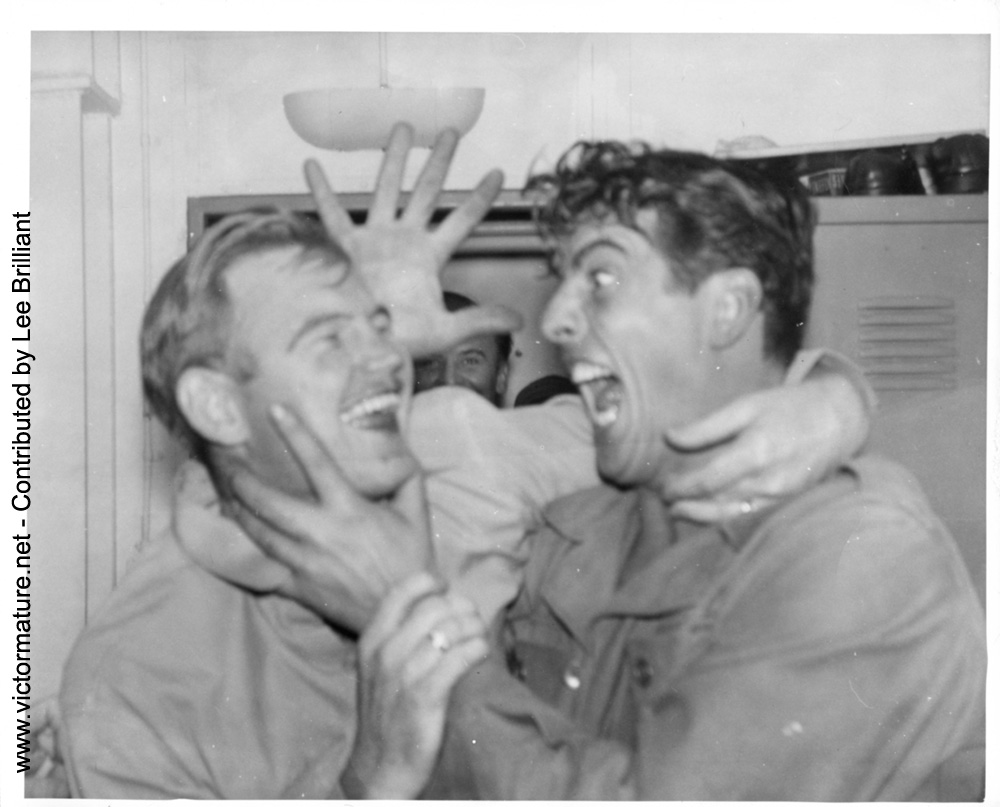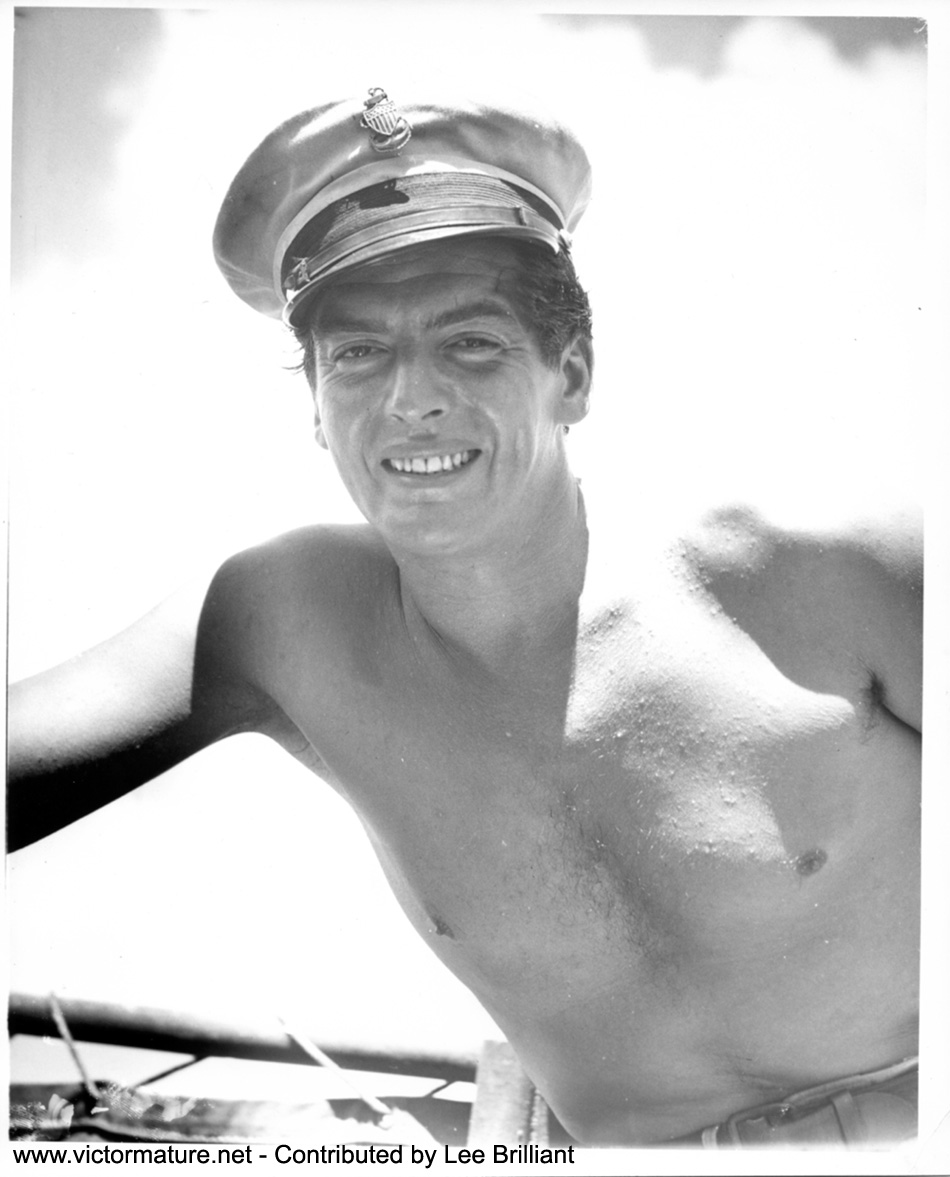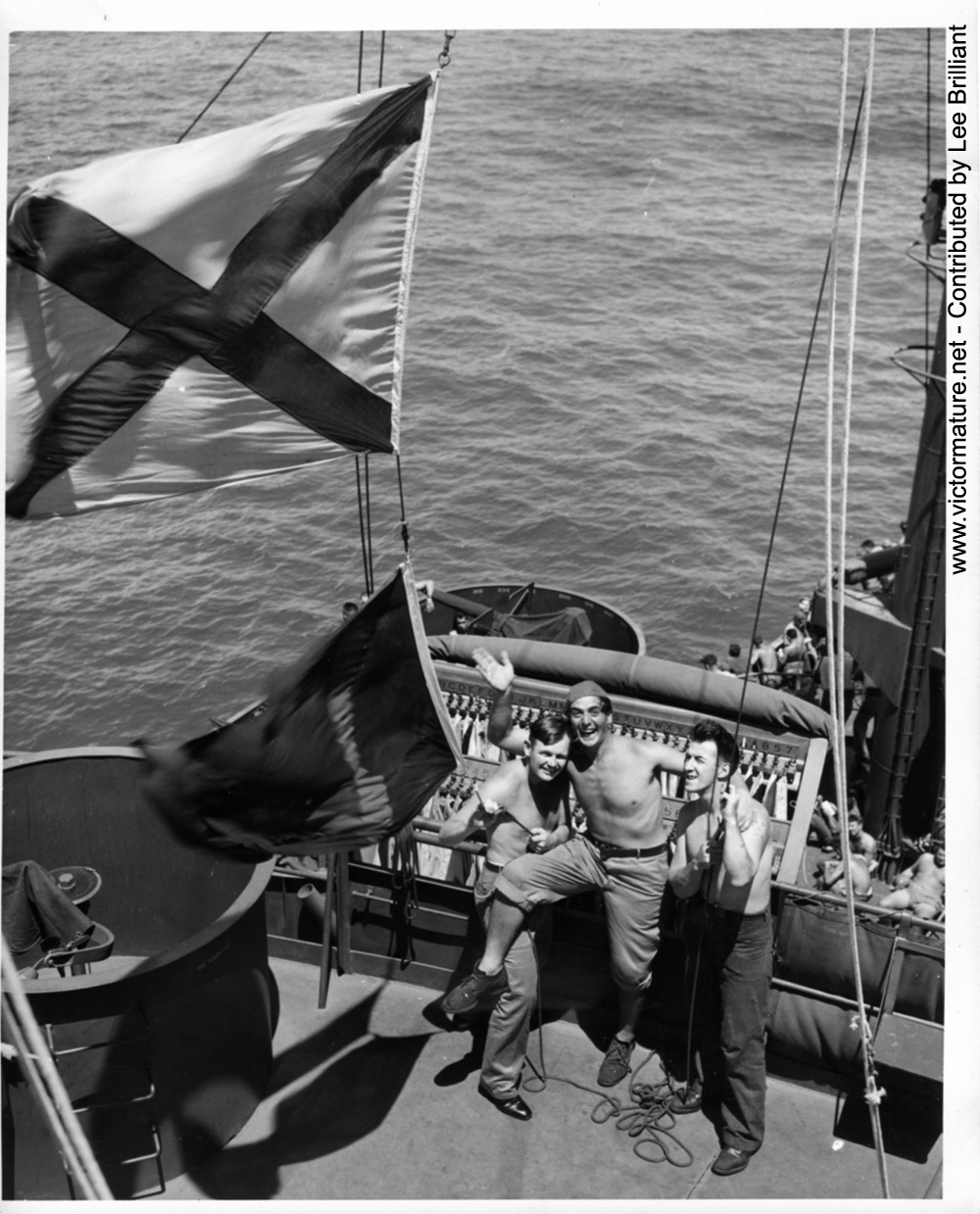 Please do not repost these photographs on any other site. Thank you.

Copyright © www.victormature.net The Victor Mature Fan Club and Website - Mature's Matinee - All rights reserved. Please do not use any of the images or information from this site on any other websites or pages.