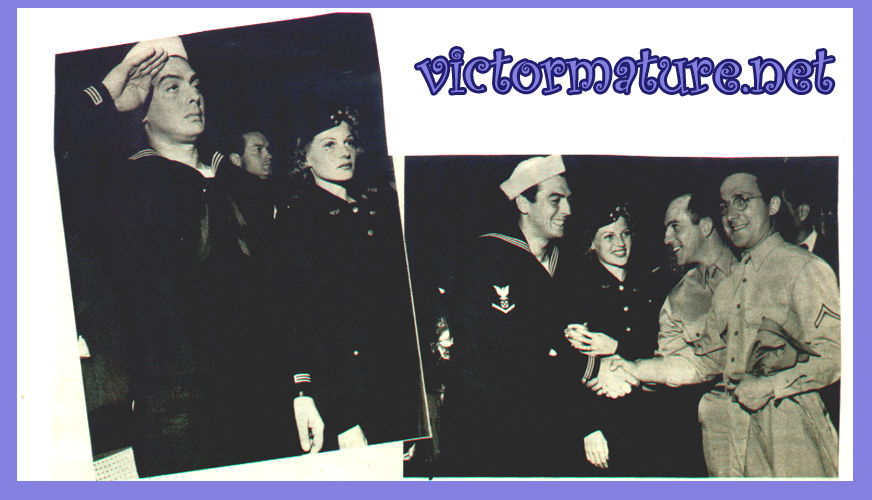 The captions read: As a real fighting man Vic salutes his flag and his country during the playing of the national anthem at the premiere. Rita, who is now in the Naval Aid Auxiliary, is doing her bit too.
This is the way Vic has always looked to Hollywood - carefree and happy. Vic's love of fun appeals to Rita. But she also respects him because he wants to fight and he's entered the service the hard way!

Copyright © www.victormature.net The Victor Mature Fan Club and Website - Mature's Matinee - All rights reserved. Please do not use any of the images or information from this site on any other websites or pages.