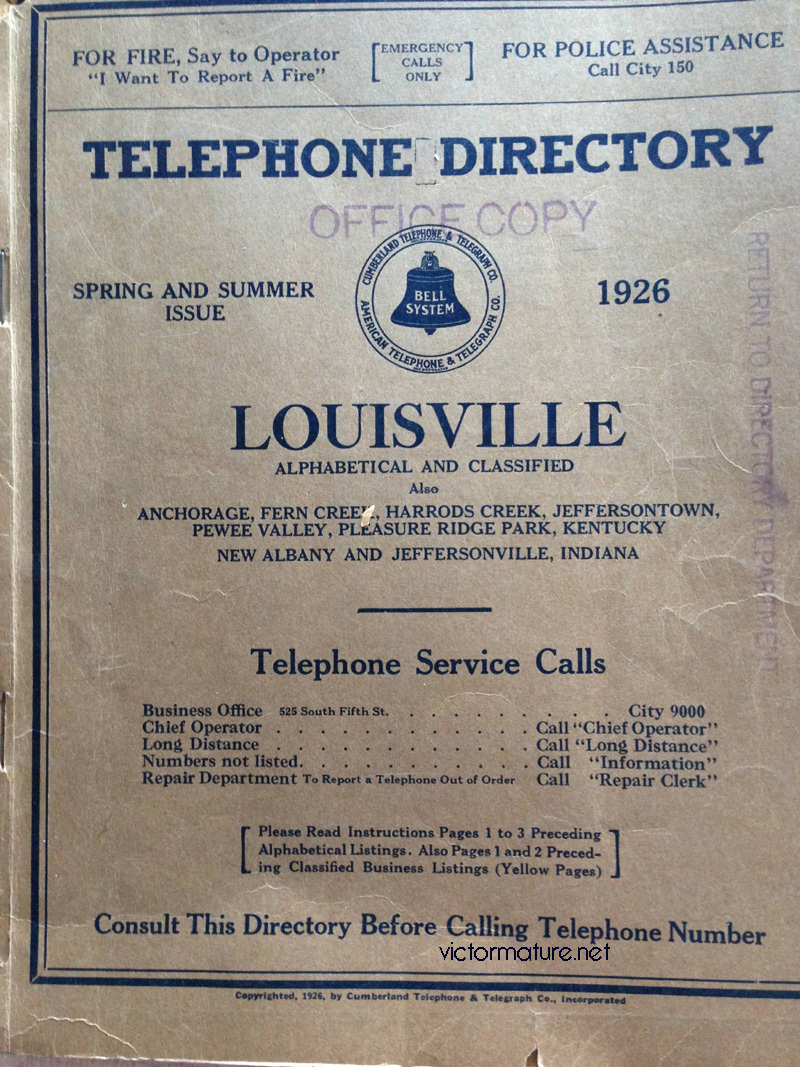 Here is the listing for Victor's childhood home. M G Mature - Vic's father Marcellus at 500 Camp Street. Love the phone number!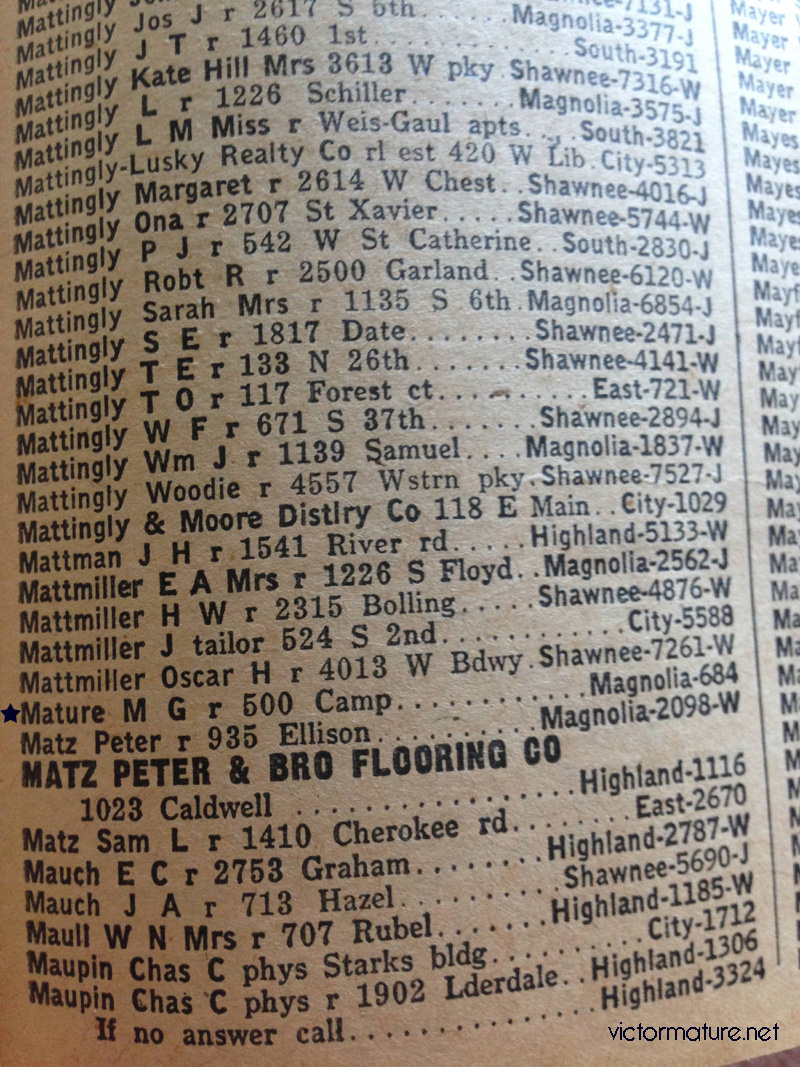 You can see the number more clearly here. Magnolia-684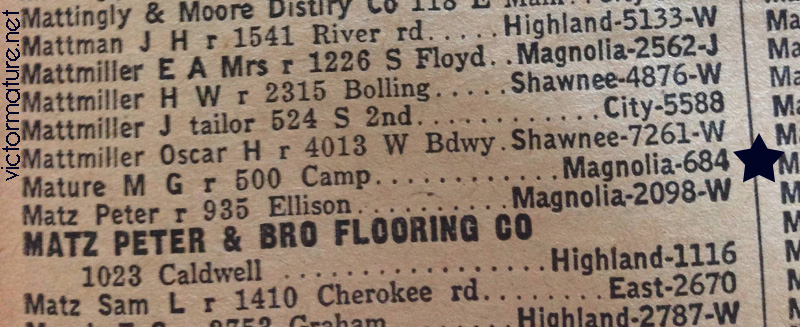 Not sure if this is true but I read that Vic attended the Spencerian Business school for a while.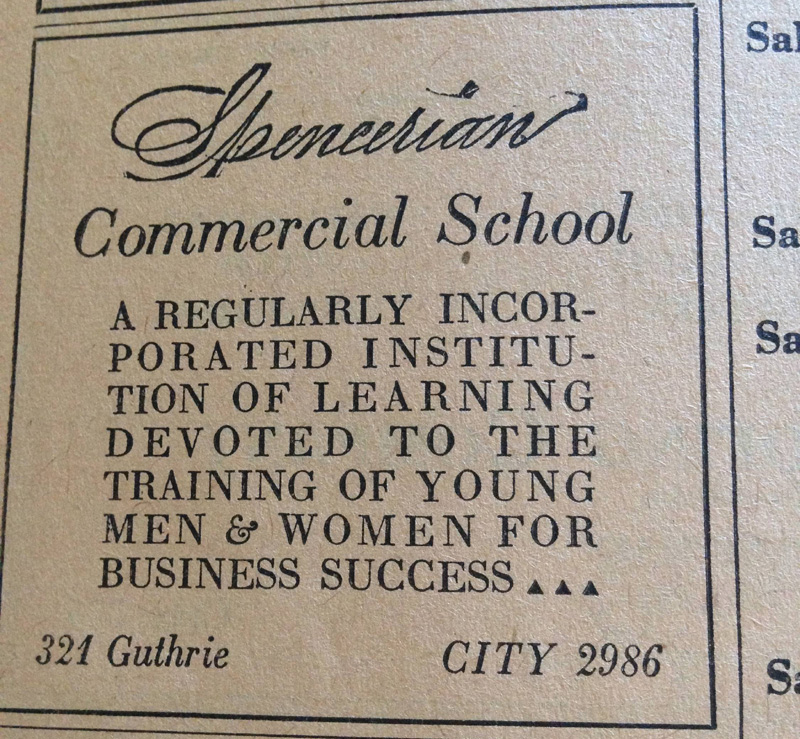 Listing for the Kentucky Military Institute.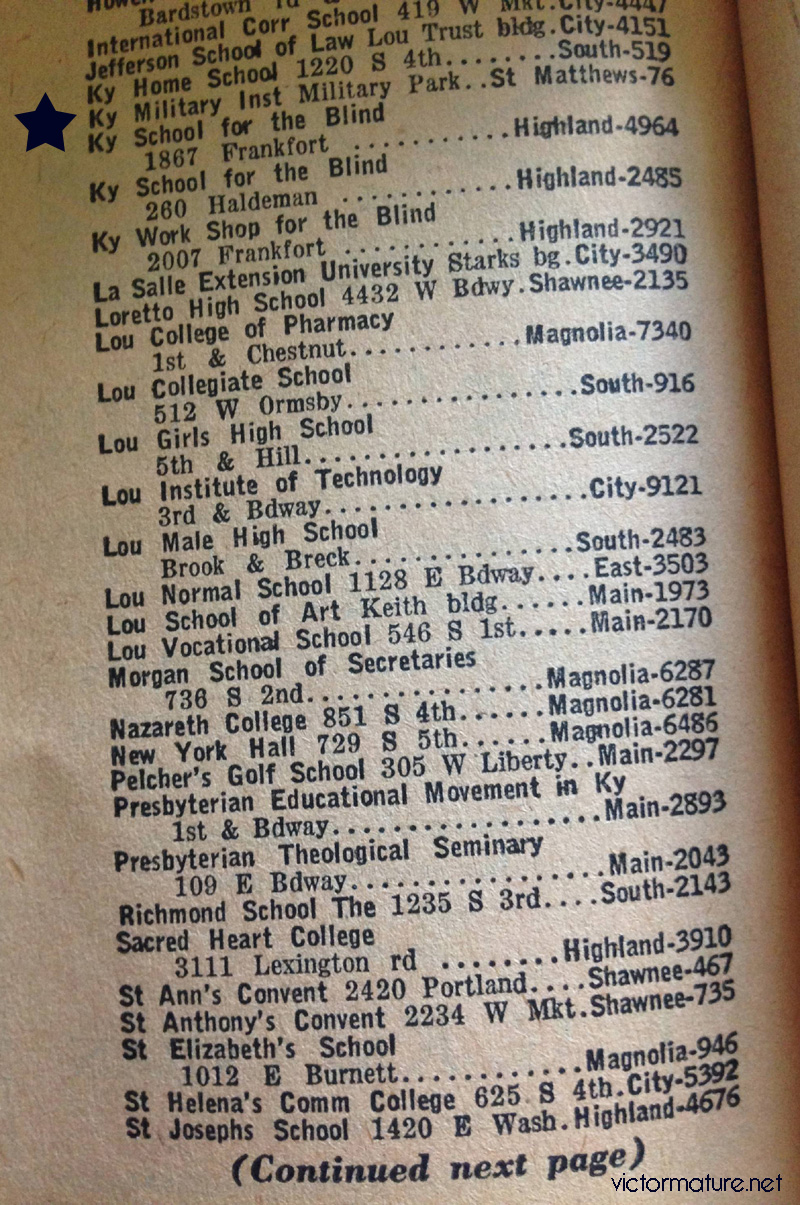 This is not Vic related but I just loved the Dog and Cat Hospitals!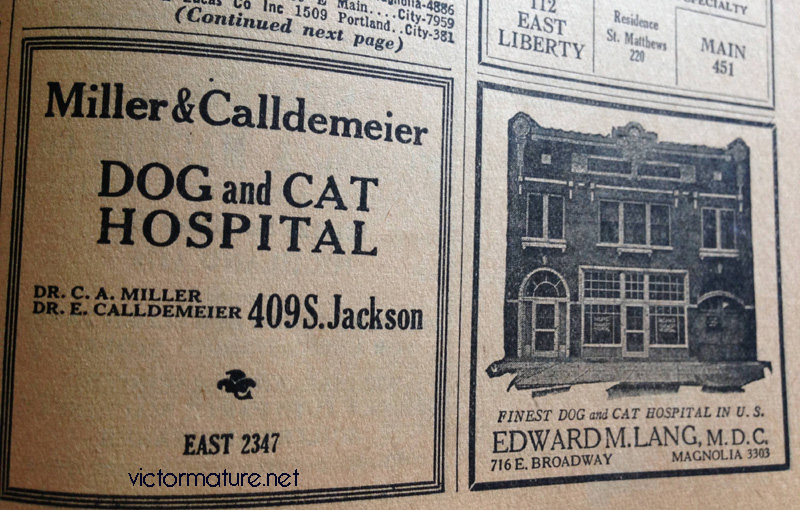 I read that Vic attended St. Xaviers (not sure if this is the correct one.) Plus listing for the Spencerian Business School.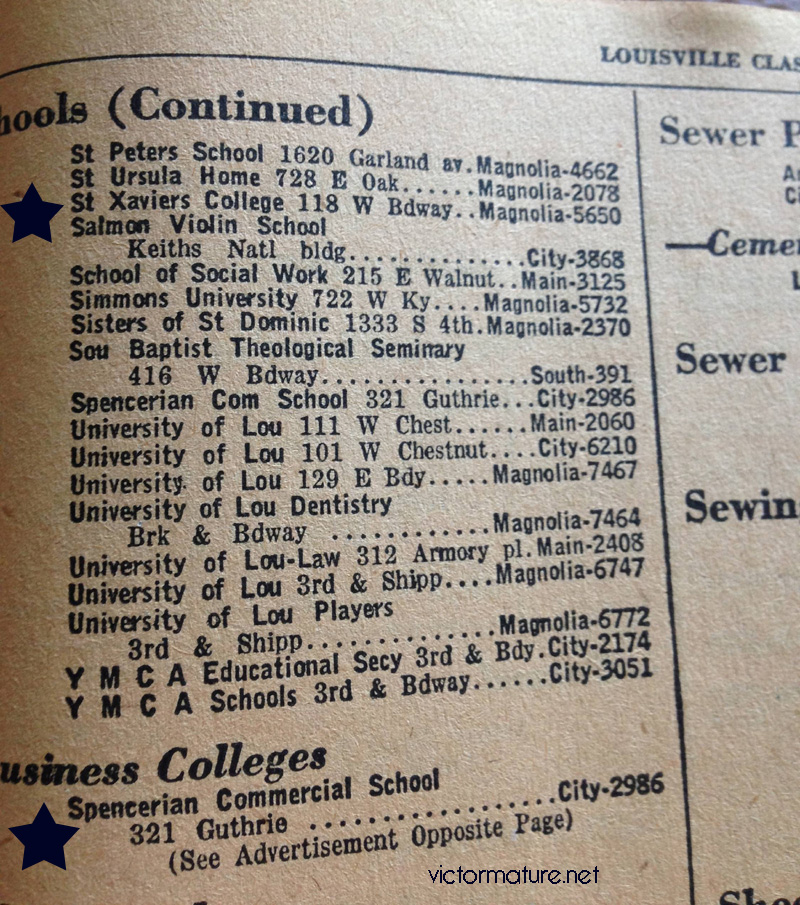 Vic worked at the Brown Hotel.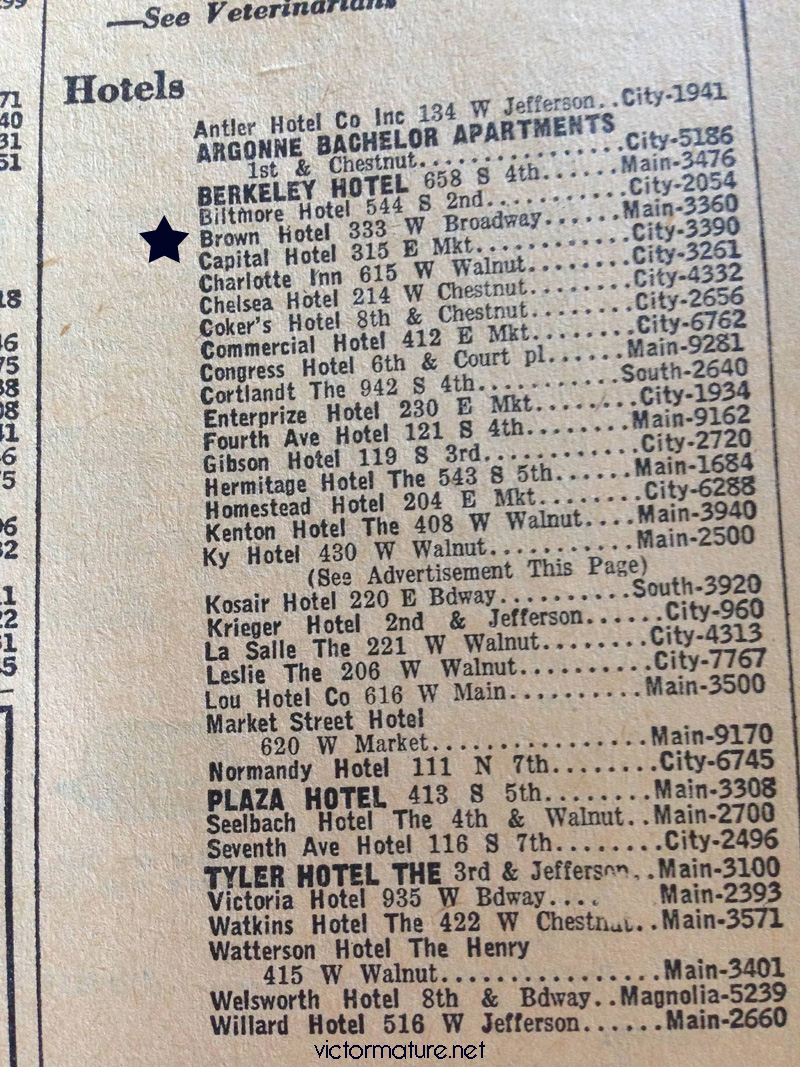 Victor worked as a candy jobber so I just posted the listing for some candy jobbers in Louisville in 1926.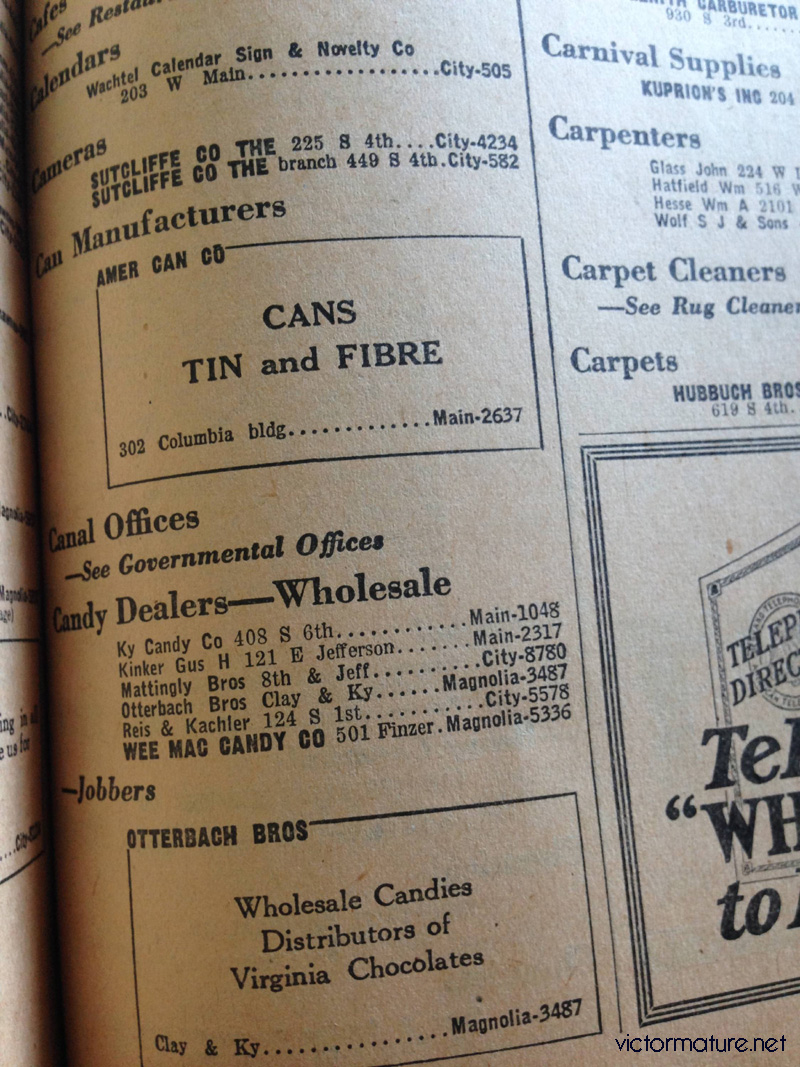 Just some fun advertisements on the back cover.